Installation Guide For Dummies
The steps below assume that you have already downloaded Creatica Chess Game Analyzer. If not, please go to Download first.
1. Microsoft .NET Framework 4.6
If you don't have it, download and install Microsoft .NET Framework 4.6. The chessgame analyzer may not work with other versions.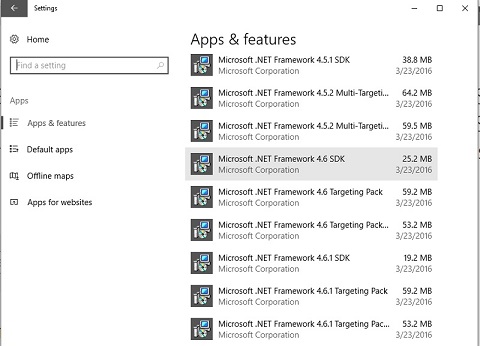 2. Open Downloads folder in Explore
3. Right-click on chessgame-analyzer-x.x.x.x.zip and select "Extract All..."

Keep the default destination.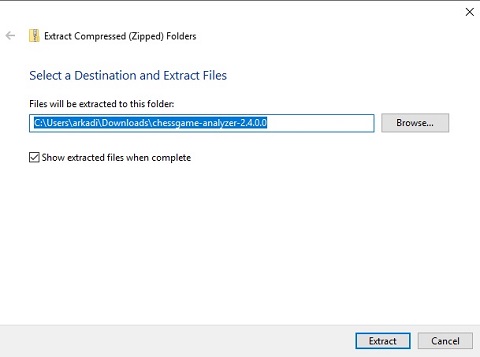 6. Open chessgame-analyzer-x.x.x.x folder
7. Double click on the chessgame-analyzer.exe file. Click "Yes" to allow a program to make changes to your computer. It will modify the registry - create a shortcut items for .pgn and .epd type files, so when you right click on these files, you will see chessgame analyzer commands and settings.
Installation is complete. Right click on the file test_suite.pgn and select "Analyze". Command prompt should open and analysis of 7 sample games and positions should begin. You may wait until it is complete to ensure that everything works correctly or close the command prompt window and begin analysis of your own games. Please go to Use page.